About Bogarts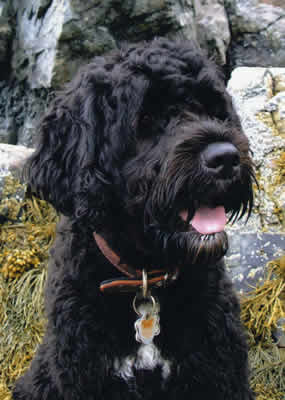 Meet the People Behind the Scenes at Bogarts Wooden Jigsaw Puzzles.
Jay Hollis
Puzzle cutter extraordinaire, puzzle designer, and the inspiration behind Bogarts Wooden Jigsaw Puzzles is committed to making the finest wooden jigsaw puzzles available anywhere today. Trained as an Architect, Jay's commitment to detail is uncompromising. His extraordinary visual sense, and keen attention to graphic design, ensures that every Bogarts Wooden Jigsaw Puzzle will be of superior quality. Like a bottle of vintage wine, Bogarts puzzles get better with age, a delight every time they are assembled. When not constructing jigsaw puzzles, or chatting with other jigsaw puzzle enthusiasts, Jay spends much of his time consulting with artists and illustrators in an ongoing attempt to develop a portfolio of images totally unique to this industry. This collaboration between puzzle cutter and artist demonstrates Jay's unwavering commitment to making a most unique jigsaw puzzle.
Annie Hollis
Jigsaw puzzle addict and world class puzzle assembler, has been piecing together jigsaw puzzles since she was three years old, long before she could read or write. Annie's knack for assembling the most intricate puzzles in an unimaginable short length of time has earned her the role of "Master Jigsaw Puzzle Assembler." Every Bogarts Wooden Jigsaw Puzzle is assembled by Annie before it leaves our shop to ensure that it meets our highest standards.
Bogart
The infamous Portugese Water Dog; a fun loving, happy-go-lucky dog, and exceptionally loyal member of our jigsaw puzzle family. Bogart is most proud to have had a company named after himself and to have his very own signature piece inserted into every puzzle made. Bogart has been schooled in hospitality and is in charge of greeting our many customers and guests. He usually appears with a stuffed play toy in his mouth, hoping to engage our guests in a game of toss. As serious as Bogart tries to be, he would rather play all day. A long walk in the woods or a good brisk swim is what he most enjoys.